Product description
Shipping & Return
Anti-Theft Steering Wheel Lock 
Have you ever wondered why, even with the best security system in the world, car thieves are able to steal some vehicles?

The problem is not the key or the engine; it is the burglar who can gain access to the steering wheel and drive away.

So, if you want to feel more secure about leaving your car in an open area, get the best steering wheel lock today!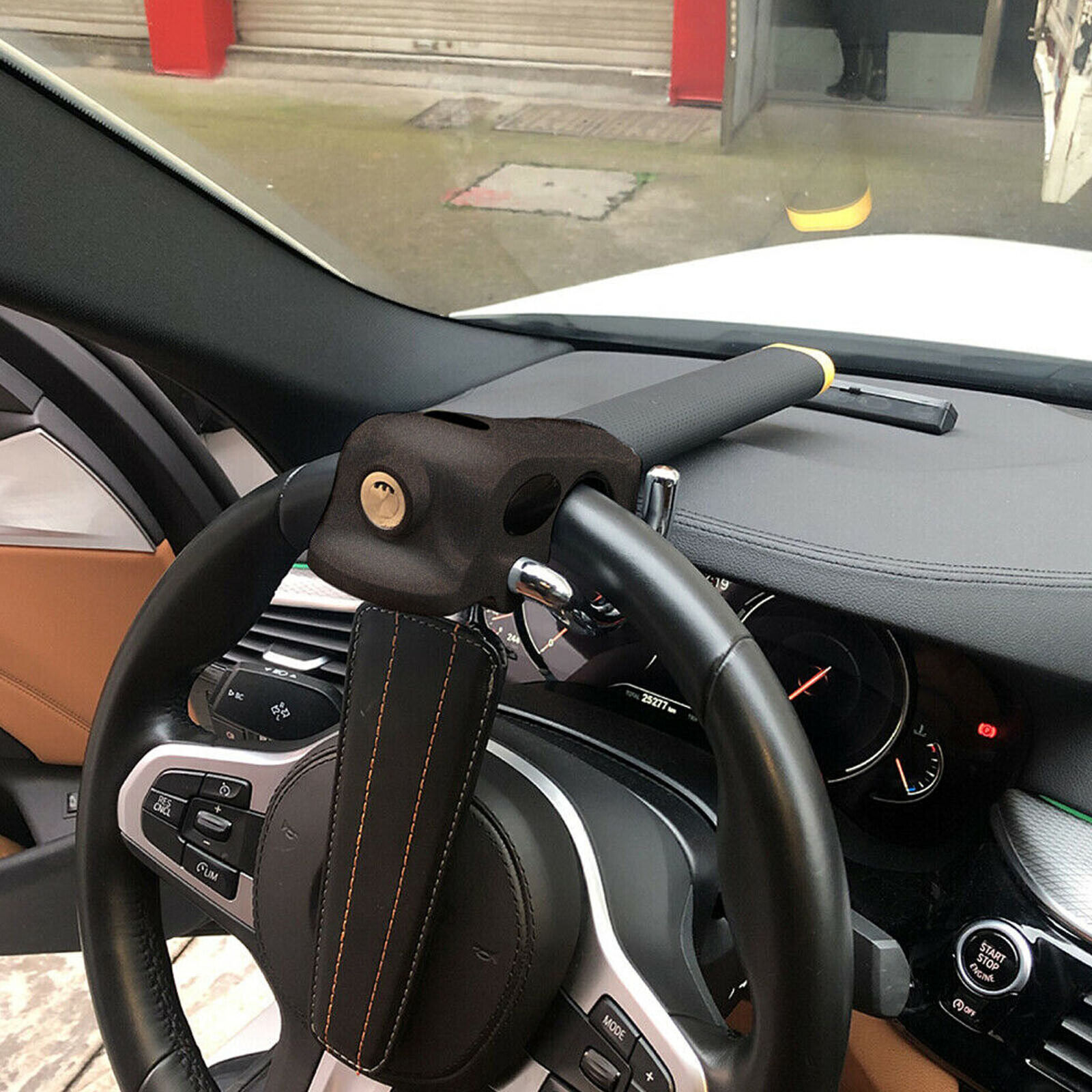 Ensure safety and peace of mind when leaving your car unattended with our car steering wheel lock bar.  With our Car Lock, a thief would need to take more than hours to cut through all the parts to break the lock. Lower the chance of thieves stealing your car. 
Features:
Reliable and long-lasting - You'll have peace of mind knowing that your car isn't going anywhere while you're away! The handle is made of carburized steel, alloy, and PVC to ensure its effectiveness in preventing automobile theft, and the clamp is made of soft leather fiber to protect your steering wheel from scratches.
Premium Design - Are you looking for a steering wheel lock that matches the color of your car? Our wheel lock measures 39cm x 10.8cm x 6.5cm and is made of an elegant leather fiber that appears premium and luxurious.
Various Sizes - Our anti-theft car wheel lock bar is suitable for use in a variety of vehicle types, including SUVs, trucks, trailers, golf cars, and other automobiles. So, regardless of the type of vehicle you own, this is the ideal steering wheel lock bar for you!
Simple to Install: Because all of the necessary parts are included, installing the steering wheel lock is a breeze. Your steering wheel club is ready to start deterring car thieves in just four simple steps!
Our car steering wheel lock beam is twice as durable as standard 304 steel because it is made of a high-quality steel alloy. After 16 tons of pressure from hydraulic shears, the steering wheel lock bar will still be usable!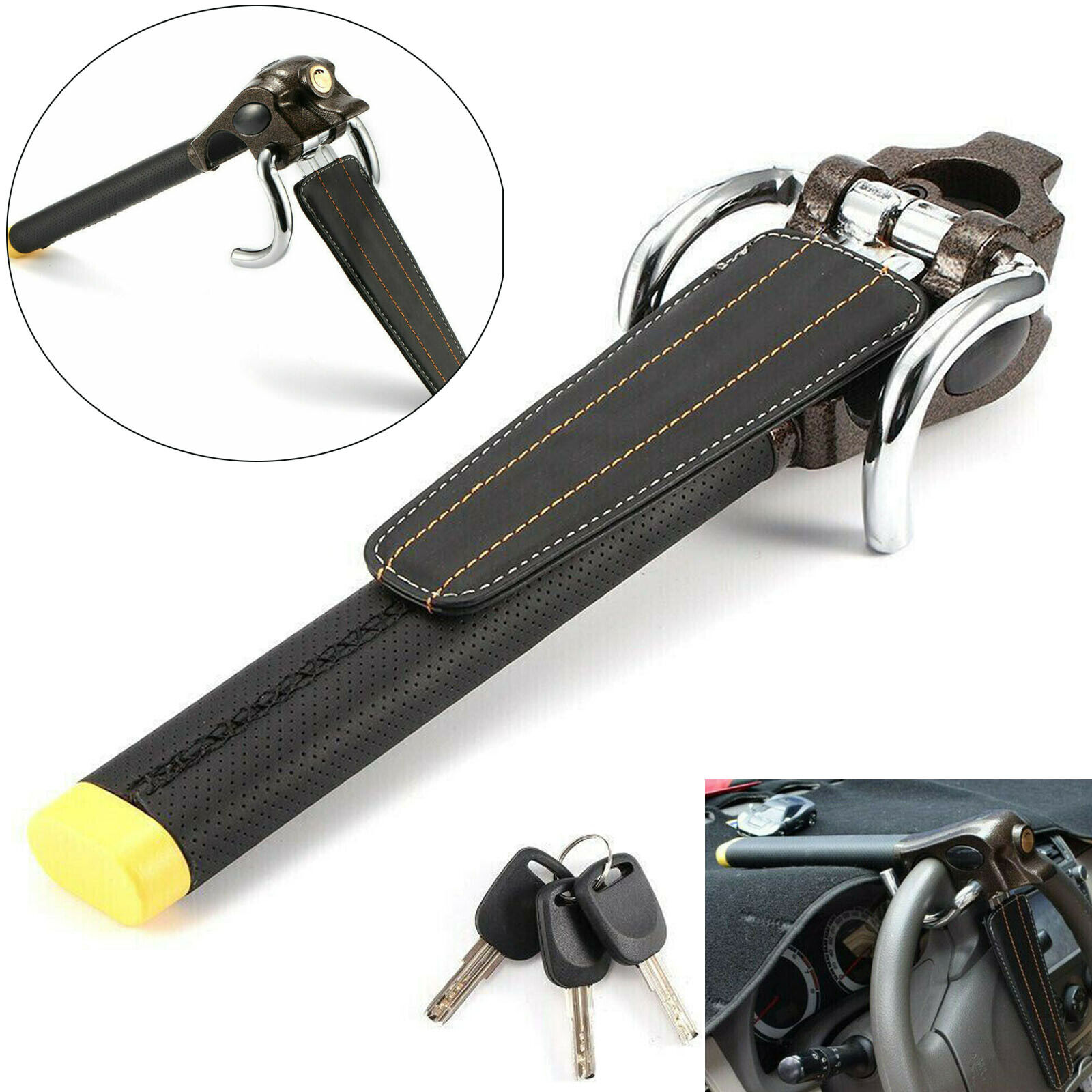 Specifications:
Type: Car steering wheel lock
Material: Alloy, carburized steel, leather fiber, PVC
Quantity: 1pc
Item Color: As shown
Item Size: 39X10.8X6.5cm / 15.3*4.2*2.5"(L*W*H)
Net Weight: 1720g / 60.7oz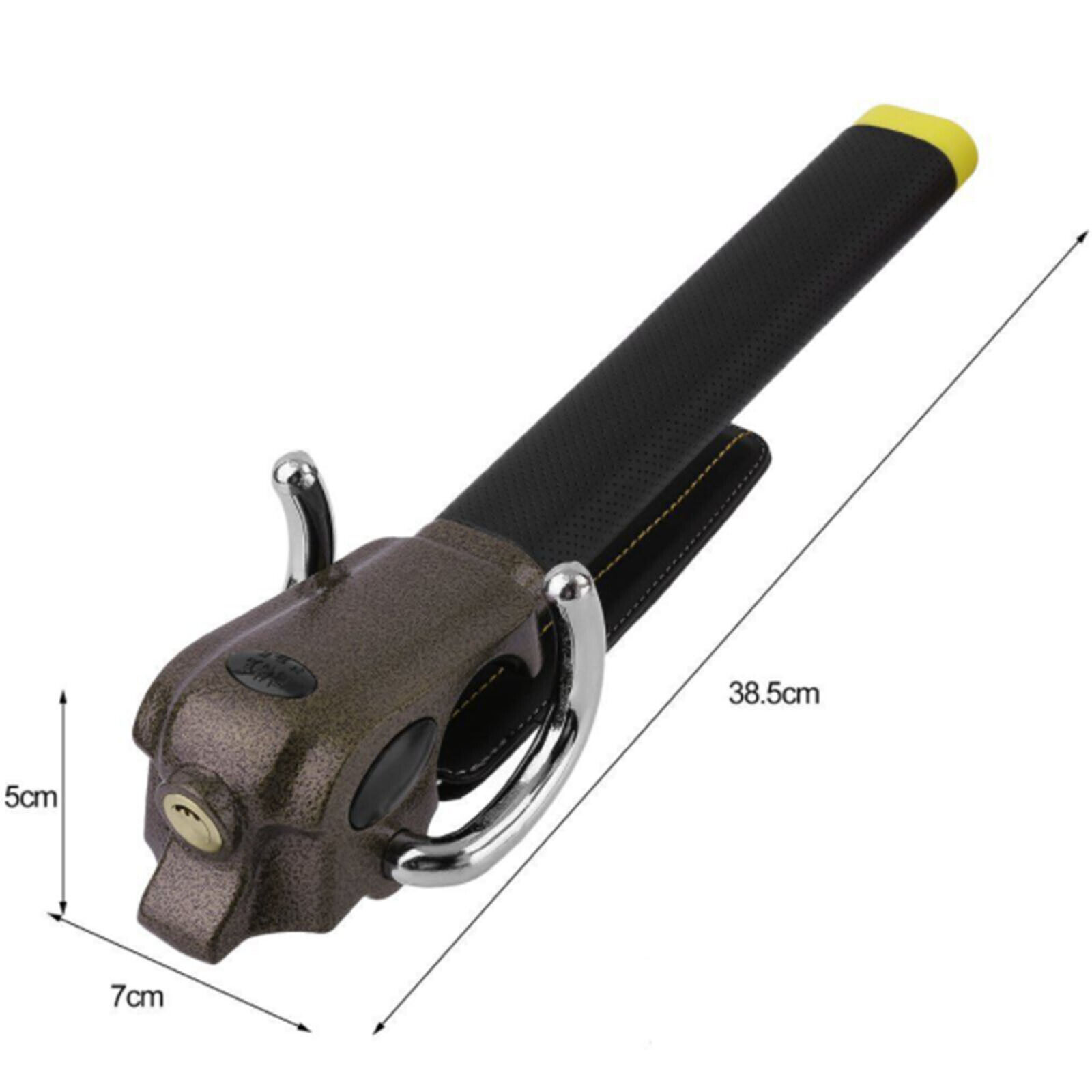 Package Includes:
1X Anti Theft Steering Wheel Lock
3X Keys
All orders are processed within 2 to 4 business days (excluding weekends and holidays) after
receiving your order confirmation email. You will receive another notification when your order has shipped. check our shipping policy for more informations : Here
We want you to be completely happy with your purchase. Within 30 days of delivery, items can be returned or exchanged. Check out our return policy for more informations. : Here