Product description
Shipping & Return
The benefits of this head massager scalp stress relax ,releases tension,eases migraine and headache,reduces stress & anxiety,promotes relaxation,stimulates blood circulation,stimulates hair follicles for hair growth,revitalizes physical and mental health,improves memory and focus,eliminates expensive therapy or medications.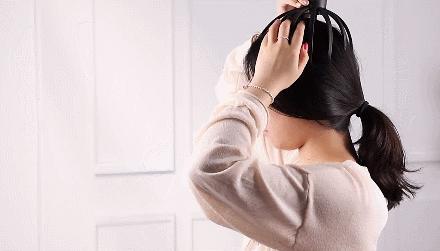 TMS Vibration
This head massager scalp stress relax with thousands of micro-vibrations per minute gently stimulate your scalp offering strong vibration therapy for maximum relaxation and relief.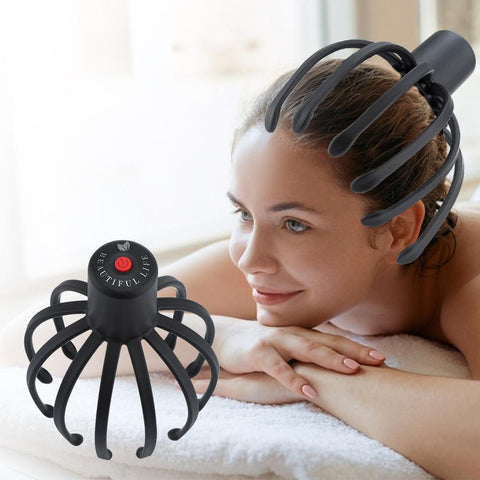 Lightweight & Portable
This head scratcher massager whisk device is Lightweight, Wireless, and Portable and can be used anytime and anywhere.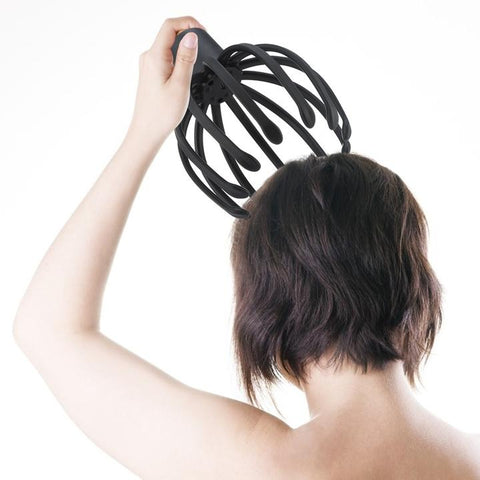 USB Rechargeable:
This cat head massager device is USB rechargeable, you can use a mobile power source, a computer, or a power adapter to charge it.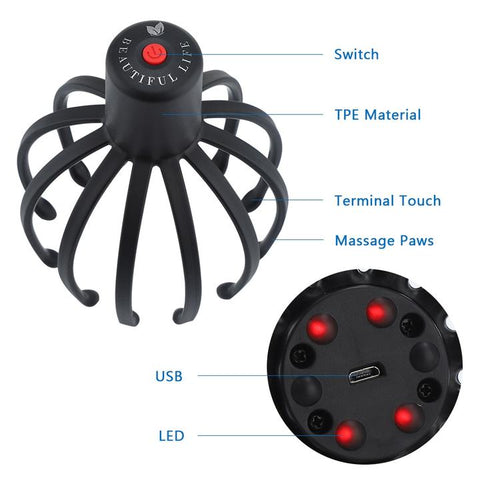 Unique Ergonomic Design:
This electric scalp massager With high flexibility,10 TPE 3D massage arms, and silicone heads it fits easily on any head shape or size conveniently and stays on.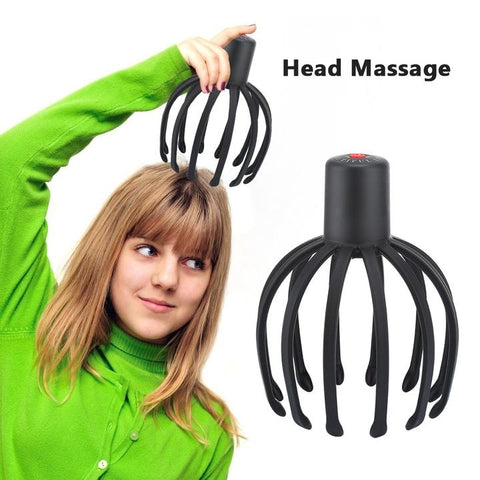 Premium Quality:
Unlike other similar devices sold elsewhere, we only use premium high-quality safe materials in our product. It is durable, strong, and hard to deform.
All orders are processed within 2 to 4 business days (excluding weekends and holidays) after
receiving your order confirmation email. You will receive another notification when your order has shipped. check our shipping policy for more informations : Here
We want you to be completely happy with your purchase. Within 30 days of delivery, items can be returned or exchanged. Check out our return policy for more informations. : Here